How to Spot School Based Anxiety Seminar - 03/08/2023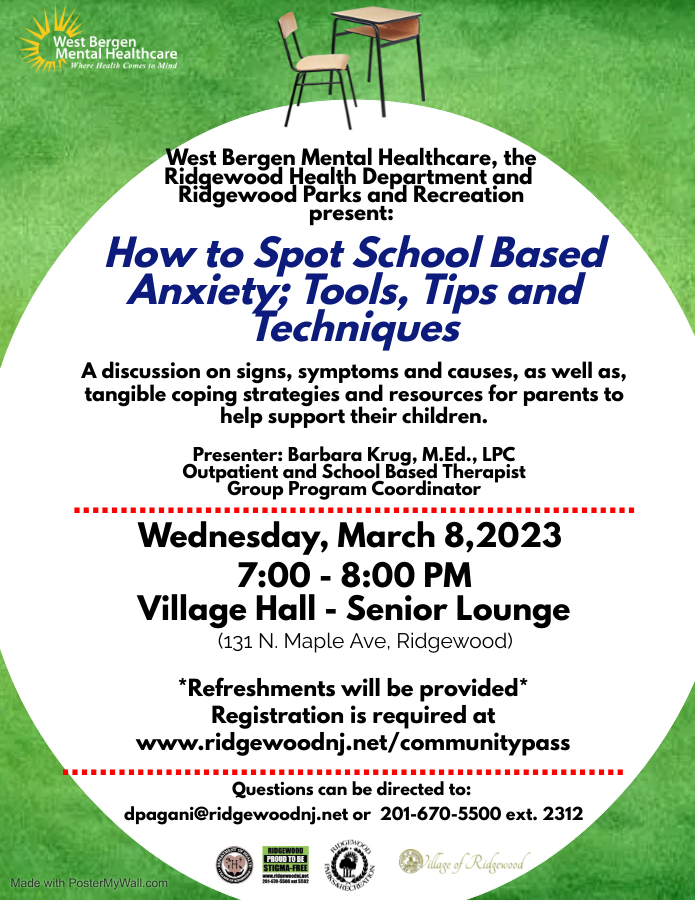 West Bergen Mental Healthcare, the Ridgewood Health Department and Ridgewood Parks and Recreation present: How to Spot School Based Anxiety; Tools, Tips and Techniques on Wednesday, March 8 from 7-8 PM at Village Hall – Senior Lounge (131 N. Maple Ave, Ridgewood).
Join us for a discussion on signs, symptoms and causes, as well as, tangible coping strategies and resources for parents to help support their children.
Presenter: Barbara Krug, M.Ed., LPC
Outpatient and School Based Therapist
Group Program Coordinator
Contact dpagani@ridgewoodnj.net or call 201-670-5500 ext. 2312 with any questions.
Tags: health seminar health event